NASA Goddard Space Flight Center
As an intern at NASA's Goddard Space Flight Center, I was given the long-term project of working on the Goddard Twitch account and making a case for increased resource investment in it. This manifested as a Twitch "best practices" guide I published as a PDF, using months of research and Ames as a model.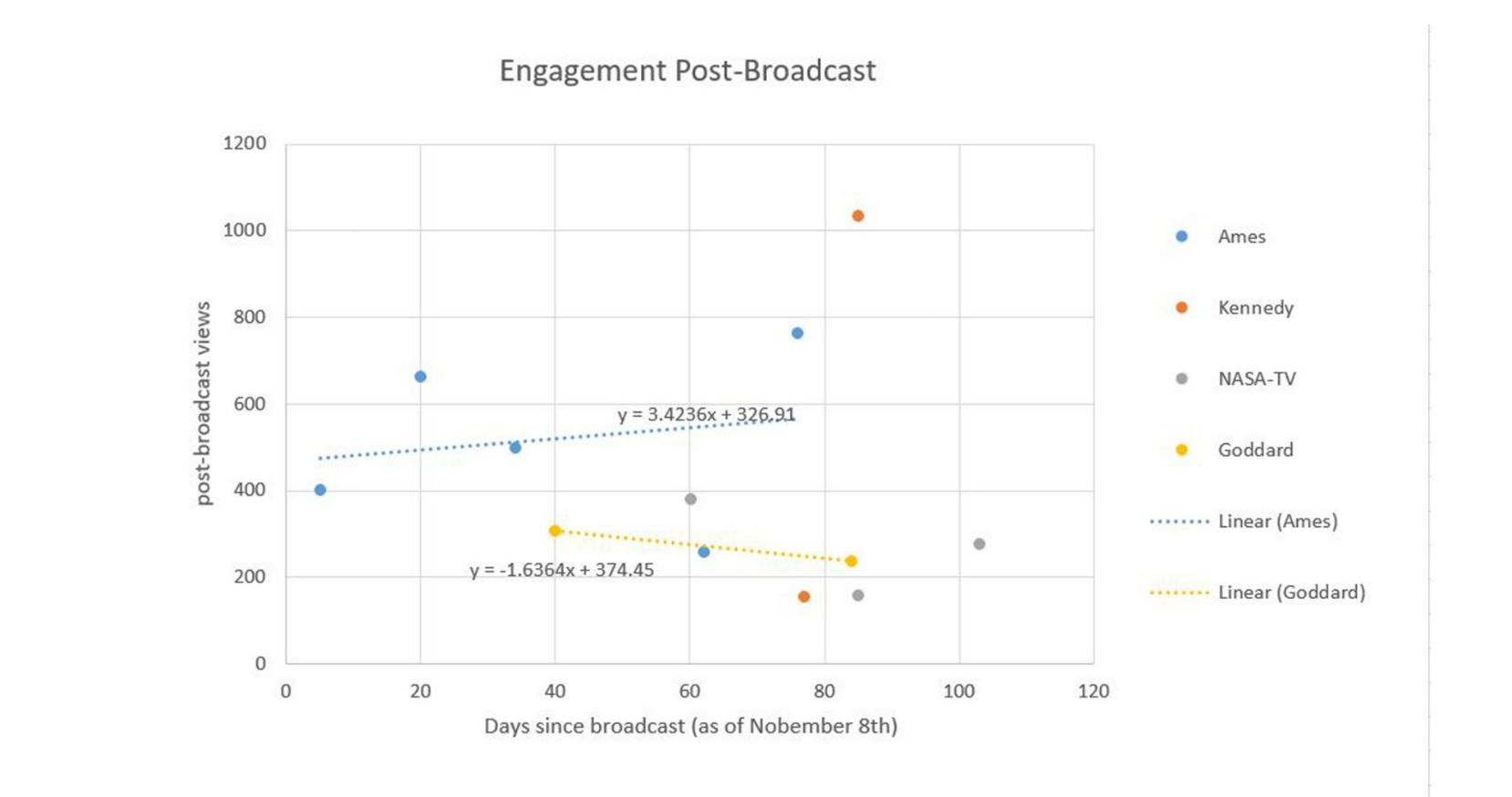 If you'd like a copy of the guide, please contact me. 
In addition to my drone capstone, I also worked with a team of student journalists to improve the social media literacy of The Berkshire Edge, a local news site located in the Berkshires, Massachusetts. This project was made more interesting by the fact that the work was done remotely. Facing all the resources available to the newsroom of two (not many) we introduced the owners to online tools and social scheduling programs that will not only lighten their load but also improve audience engagement. 

"There are hundreds of different projects happening at the same time in our industry that have the sole purpose of helping news outlets increase reader engagement: how to use Twitter more effectively, tutorials on the latest Google News Initiative tools and experiments on innovative ways to generate revenue. What's not often talked about are the smaller local papers and blogs that have no idea how to get started with the transition to social media in the first place." Read more on
RJIonline.org
Potter Digital Ambassador
As a Potter Digital Ambassador, I helped The Houston (Missouri) Herald, a small newspaper, up their social game and produce video on mobile without adding to their already intense workload. I had to think critically about how the newsroom could best spend their resources, and how to use their small-town connections to their advantage. 

"MU senior Marlee Baldridge spent her ambassadorship week in Houston, Missouri, at the Houston Herald. Before she arrived, she saw that the 140-year-old six-person newsroom (three on editorial) had ambitions to be on social media, just not the resources." Read more at
Poynter.org