Addressing journalism's class diversity problem is tricky. Applicants of lower socioeconomic status have resumes that are usually less clean than those of wealthier peers coming out of j-school; maybe instead of an internship in a faraway city, they chose to work at a local dive for the summer and freelance on the side. 
MIT Tech Review recently rebranded its print edition from just a collection of articles, into a product that doesn't simply republish content that was posted online a month later, but has its own attitude and way of telling stories...
Read more at Niemanlab.org
What do the soybeans of Nebraska have in common with the wheat of Texas?
However, replenishing what's used is a slow-going process. Like, a process of thousands years of rain soaking into the ground and finding the cracks in the sediment layers. Development and farming of places where water enters the aquifer makes replenishing take even more time and time is running out... Read more at
rootsindrought.missouri.edu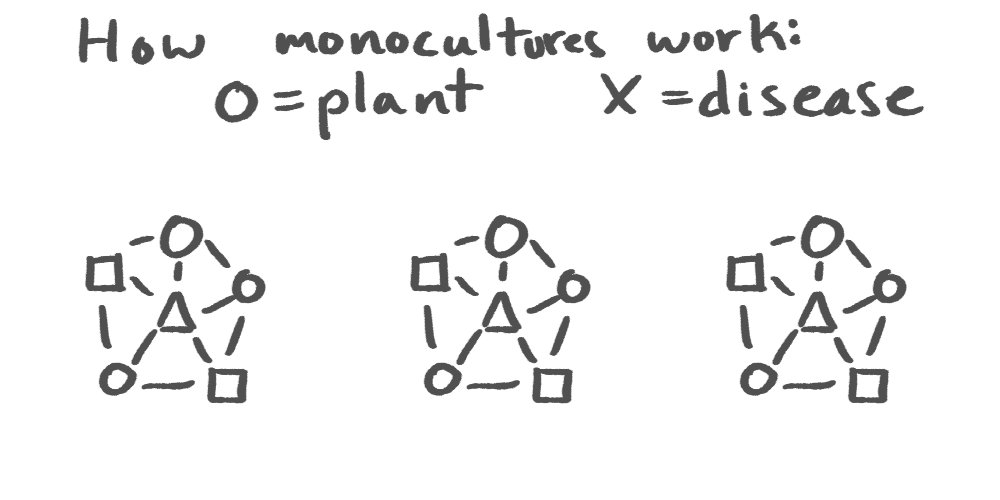 The Dust Bowl was not only an agricultural disaster, affecting more than 100 million acres, but a humanitarian crisis. 
Some sources estimate
 that between 300,000 – 400,000 families from the Midwest were displaced and left homeless as their farms failed. The cause of the disaster was not entirely due to drought, however. In the years preceding the Dust Bowl, a failure to use dry land farming techniques made the topsoil especially loose and nutritionally worthless. 
It was this failure to meet the changing environment that exacerbated the problem and turned a series of crop failures into a disaster.
This agricultural crisis was far from a one-time event. As climate change promises to drastically affect the way our agriculture works, scientists are working to adapt food systems to meet the challenge... Read more at
rootsindrought.missouri.edu
Fangirl the Magazine Online
What are the Eisner Awards? Good question. 
The Will Eisner Awards are the Oscars of the comic book industry. They bring in the best of the best from all publishers, from behemoths like Marvel and DC to the artsy little-guys, like Fantagraphics and Drawn and Quarterly. They reward innovations and progress made in the industry, and this year looks no different... Read more at
fangirlthemag.com
Have you ever seen a comic cover so beautiful you just wanted a poster of it to stick on your wall? There is a way.
The Pushpin
 is a start-up project from Jessica Johnston, a former newspaper editor, and partner Chip Zdarsky (Sex Criminals, Archie). It was by reproducing Zdarksy's art prints that Johnston realized, damn, she was good at this.
"Who would have guessed that comics would end up being a better career move than print media?" Johnston says in an email... Read more at
fangirlthemag.com